Tyres in Sheffield
The ideal tyres in Sheffield for cars and motorbikes
Car and motorbike owners in Sheffield have for years depended on www.tyres-guru.co.uk to supply them with the tyres they need during the summer as well as in winter. Today, Tyres Guru is an authority in the tyre selling business across Sheffield and its environs. Some of the areas that we provide tyres in Sheffield include St. Paul's, Fulwood, Dore, Ecclesall, and Crookes.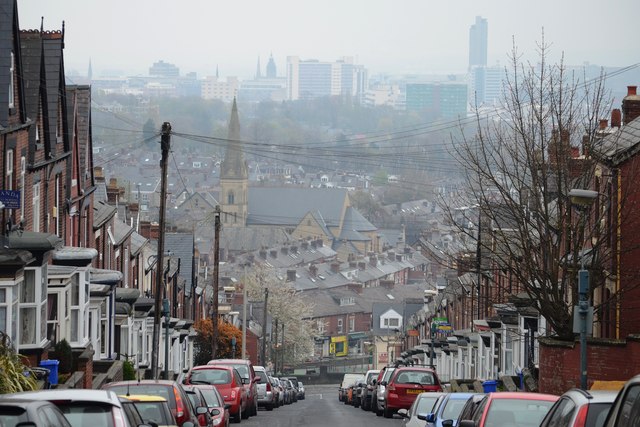 Through our robust partnerships with garages in Sheffield, we guarantee everyone who needs a tyre that we have what it takes to deliver it to you wherever you may be in Sheffield. With a brand name that has come to be associated with high-quality tyres, our shop is the premier online tyre retail shop in Manchester and the surrounding areas.
Genuine tyres in Sheffield delivered wherever you are
When you need new genuine tyres fast, we are the tyre dealership with the capacity to deliver the solution you are looking for. Our inventory has all types of tyres for all seasons from popular tyre brands, including Michelin, Cooper, Goodyear and BF Goodrich. Motorbike owners love our online shop because of the wide variety of motorbike tyres we have in our catalog, including:
Chopper/cruiser tyres
Enduro tyres
Motocross tyres
Quad/ATV tyres
Racing tyres
Scooter/moped tyres
Supersport road tyres
Sport touring diagonal tyres
Sport touring radial tyres
Tyre experts at your service
The team of professionals at TyresGuru will help you make the perfect tyre buying decision for your car. In addition to the summer tyres, winter tyres and all-season tyres you will find in our dealership, we stock specialty tyres. These include:
Excavators/earthmovers tyres
Pneumatic tyres that are used for industrial cars
Gold cart tyres
Diagonal trailer tyres
ATV/Quad tyres
Tyres for forestry and construction vehicles
Lawn mower tyres
Whether you are looking for economy class tyres or tyres from high-end tyre brands, you can rest easy knowing that we have the tyre you need. From caravan tyres to truck tyres to SUV tyres to passenger car tyres, we are the go-to shop for all the tyres you need to navigate the Sheffield roads. Contact us today and let us supply you with high quality tyres in Sheffield, United Kingdom.