Tyres in Manchester
Purchasing the perfect tyres in Manchester for your car
If you're looking for the ideal tyres in Manchester for your car or motorbike, then www.tyres-guru.co.uk is the online tyre retailer you should contact. For years, we have been working with garages across Manchester to ensure everyone who wants genuine tyres gets them in record time.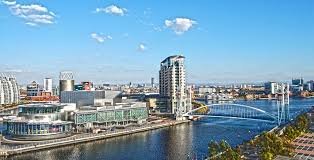 Some of the Manchester areas where we supply summer tyres, winter tyres and all-season tyres include Deansgate, Burnage, Chorlton, Castlefield, Wilmslow, Salford Quays, Levenshulme, and Didsbury Village.
A team of professionals to advise you
We've assembled a team of professionals to help motorists find the most ideal tyres for their particular car type. Our expert team helps motorbike owners get ultra-performance tyres for their motorbikes. Wherever you live in Manchester, our shop is willing and has the necessary networks to get you the tyres of your choice.
All the tyres in Manchester under our roof have been inspected to ensure that they are ready for use as soon as you make your purchase. We are committed to helping everyone who comes through our doors obtain tyres from their favourite tyre brands from Europe and the rest of the world.
The preferred online tyres retailer
When you want an easy time driving during winter and a smooth ride when travelling in the summer, talk to us. Our tyre experts will listen to you and help you figure out what type and size of tyres would be the perfect fit for your car or van. That is why many people refer to us as their preferred tyre retailer to buy the highest quality tyres in Manchester.
Some of the brands whose tyres you will find in our dealership include high-end brands like Bridgestone, BF Goodrich, Yokohama, Michelin and Continental as well as economy class brands like Accelera, Achilles, CST, Double Star and Laufenn. We have tyres for all types of cars including caravans, trucks, SUVs, and passenger cars. We sell many different tyre sizes including the three most popular tyre sizes:
205/55R16
225/45R17
195/65R15
Talk to us today about the tyres you are looking for. We will be more than glad to help. You can also check out our other products, including alloy rims, steel rims, motor oils, snow chains, and brakes.